About Leap Arts in Education: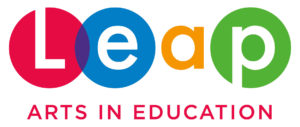 Leap was established in 1979 in response to severe budget cuts in arts programs in California schools. These cuts continue to affect arts education in our schools today, and the need for high-quality arts programs is now greater than ever. Leap's programs place professional teaching artists in classrooms to work with grades K-5. Every year, these educational programs—in music, dance, theatre, creative writing, visual arts, and architecture—serve over 8,000 students in more than 30 elementary schools throughout the Bay Area.
---
Leap's goal is to raise $300,000 from this year's Sandcastle Classic to help provide high-quality arts education programs.
Your participation will make a meaningful difference
in the lives of Bay Area students! Join us by becoming a Sandcastle Classic team or Event Sponsor today!
---
Through Leap's extended arts residencies, children build skills that are conducive to success in 21st-century skills:
Creativity, entrepreneurialism and inventiveness
Critical thinking and cognitive skills
Ability to set goals, experiment, solve problems and learn from mistakes
Acceptance of diversity and differing viewpoints
Ability to work collaboratively
Learn more about Leap at www.leaparts.org.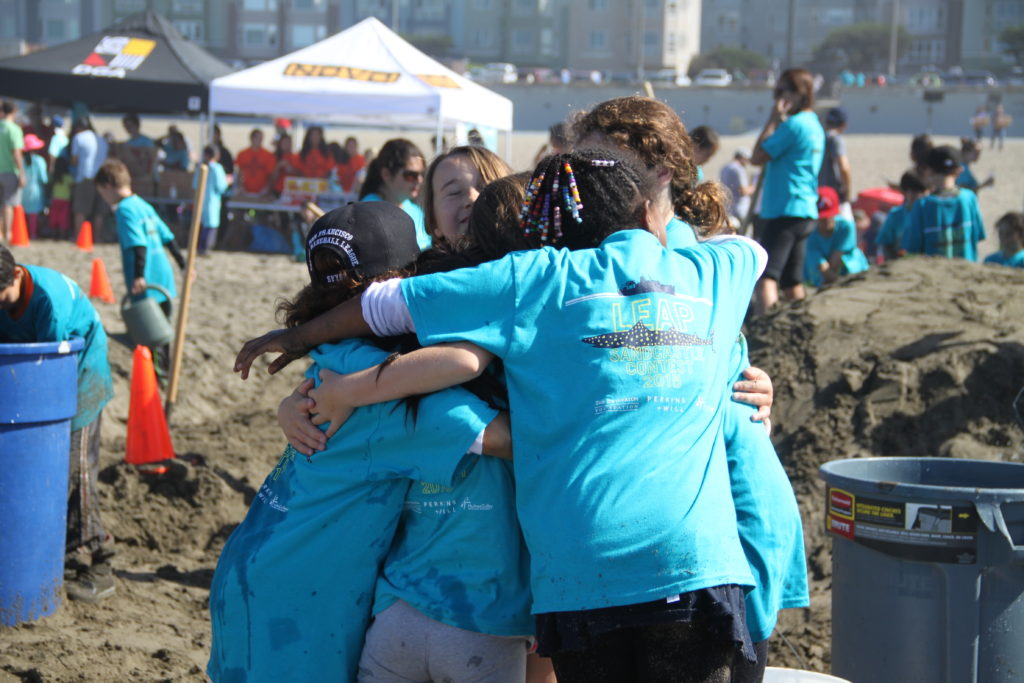 ---
About the Sandcastle Classic: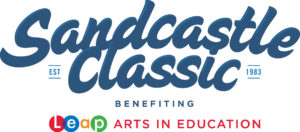 2023 marks the 41st annual Sandcastle Classic, the biggest sandcastle competition in Northern California.
Teams typically comprised of architects, engineers, contractors, designers, corporations, and local elementary school students work together to build giant sand sculptures. The funds raised by teams and sponsors make it possible for Leap to continue to provide arts programs to Bay Area students.
Thousands of people come out to Ocean Beach for Leap's annual Sandcastle Classic, which is free to the public to attend.
The event is covered by regional print and online media, and celebrity judges evaluate the final sand sculptures.
More than 25 local schools and 500 donating companies and advertisers participate.
The highest grossing team in the event's history raised $60,000.
This year, we're accepting a maximum of 30 teams. Sign up early to reserve your spot!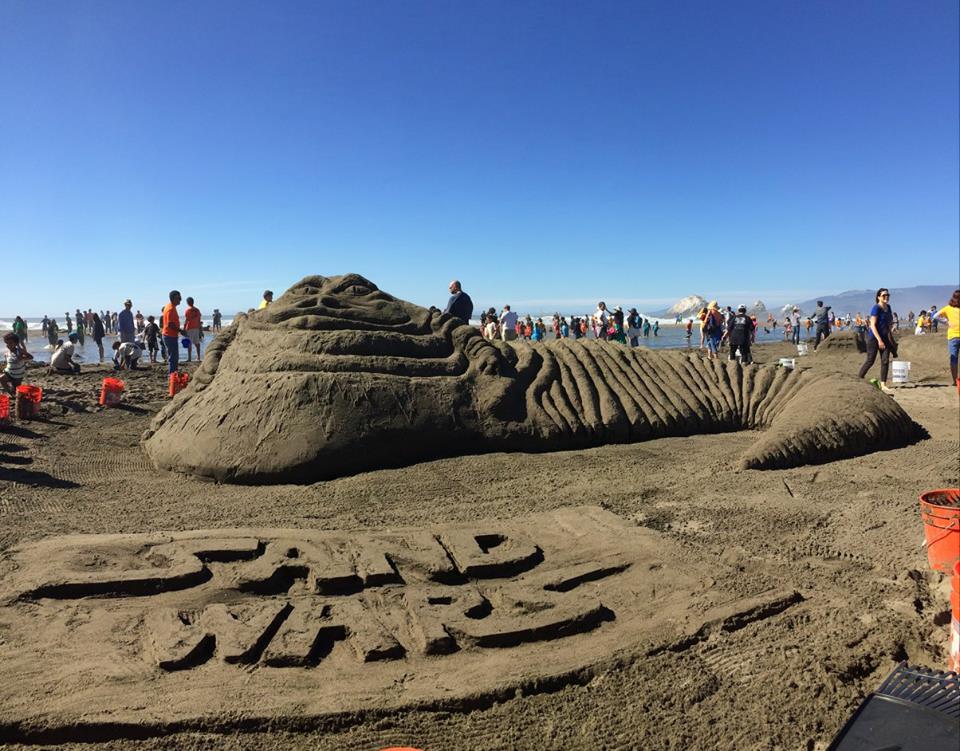 Past Sandcastle Classic Themes: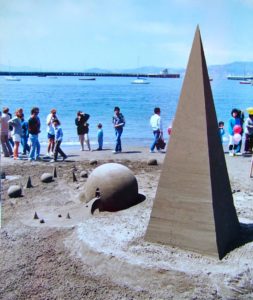 2023 – Halloween Haunts
2022 – Sandcastle: Remix
2021 – Onward and Upward!
2020– Rebuilding Together (Virtual)
2019– Let's Play!
2018 – Building Bridges
2017 – Castles, Castles, Castles!
2016 – Makers & Movers
2015 – Sand Cinema
2014 – Food, Glorious Food
2013 – Masterpieces in Sand
2012 – Leap Year (Things That Jump!)
2011 – Sandblast
2010 – 'Sand' Francisco
2009 – Stories in the Sand: Classic Children's Books
2008 – Freestyle
2007 – Nature Rocks
2006 – Leap Around the World
2005 – Comic Book Adventures
2004 – A Race to the Finish
2003 – Extreme Sandsculptures
2002 – Westward Ho!
2001 – A Sand Odyssey
2000 – Sandcastles from the 1st to the 21st Century
1999 – Animals
1998 – Bridges
1997 – Education
1984 – 1996 – Leap Sandcastle Classic
1983 – The FIRST Leap Sandcastle Classic!
Take a look at photos from past Sandcastle Classics on Flickr
---
Leap Sandcastle Committee 2023:
Christina Rosenberger, Rider Levett Bucknall
Eric Israel, MCarthy
Jacqueline Haudek, Operations Manager, Leap
Jacqueline Jimenez – Owner of Truly Loved Events
Nathan Hyman, Architect at WRNS Studio
Janice Mochizuki, ARUP
Jill Dineen, Executive Director, Leap
Julie Hagelshaw, IMEG Corp.
Kenta Kamei, Smithgroup
Lorelei Suarez, Assured Partners
Ryan Lee, Woods Bagot