Join the Beach Crew!
For 37 years, Leap has hosted the Sandcastle Classic, Northern California's biggest sandcastle competition to help raise funds for our Bay Area arts education programs.
We are looking for volunteers to help us with registration, setup, and clean up the day of the Sandcastle Classic.
Visit here to learn about open volunteer shifts, or reach out to email sandcastle@leaparts.org or call (415) 512-1899.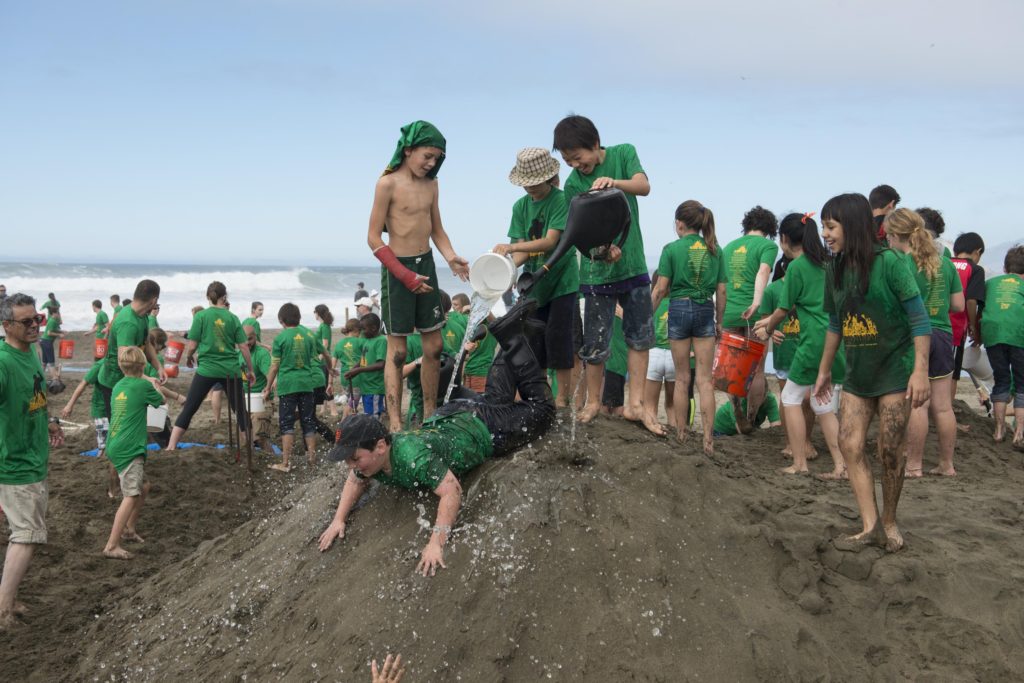 Sponsor our Event
Don't have time to build a sandcastle at the beach but still want to support our event? Event sponsorship is for you! Learn more and register as a sponsor here.
Help build a Community Castle!
If you'd like to participate in building a sandcastle, stop by one of Leap's Community Sandcastles, where anyone can try their hand at building a giant sand sculpture. No sign-up or supplies required, just bring your enthusiasm and drop by anytime between 11AM and 2:30PM.
Free and open to all ages!
Check out our Community Castle Sponsorship Opportunities here.
Other Ways to Get Involved
Become a media sponsor
Donate supplies for the event
Take professional photos of the event
Donate to the Sandcastle Raffle
Donate food for volunteers (snacks, lunch, coffee) who give their time at the event
Email us at sandcastle@leaparts.org for questions or more info.