In-Kind Donation Sponsor Opportunities
T-shirt Printing
Each of our 30 teams print t-shirts for all team members including partner companies, and student participants. As our t-shirt sponsor, your logo will go on all t-shirts printed at the event!
Lunch for Teams
Help us provide lunch for all our teams and community volunteers during the day.
Drinks for Teams
Help us provide water and other drinks for our teams and community volunteers during the day.
Poster & Flyer Printing
Help us print posters, flyers, and programs to promote the event.
Have other ideas? Email us at sandcastle@leaparts.org.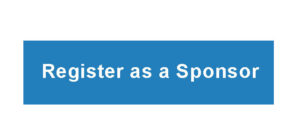 Support Bay Area Arts Education
For 34 years, Leap has hosted the Sandcastle Classic, Northern California's biggest sandcastle competition to help raise funds for our Bay Area arts education programs. This unique sandcastle competition, nonprofit fundraiser, and community event brings over 3,000 people to San Francisco's Ocean Beach every year to design and construct creative sand sculptures on an impressive scale, with local San Francisco students.
BENEFITS FOR YOUR COMPANY INCLUDE:
NETWORKING. A fun way to develop deep partnerships within your own industry and others.
TEAMBUILDING. A great day at the beach! Employees can work together in teams and directly with students to strengthen management skills they will apply on the job.
EXPOSURE. Gain recognition for your company. This is a long-standing, high-visibility annual event that draws regional and national attention.
SERVICE. Investment in your community and a positive impact on local children. 100% of proceeds go directly to Leap's visual, performing, and architecture arts education programs, serving over 6,000 children every year.
Your support helps students achieve their potential!