Tools for working with partner schools
Take a look at these resources, tools and templates for support working with your team's partner school.
---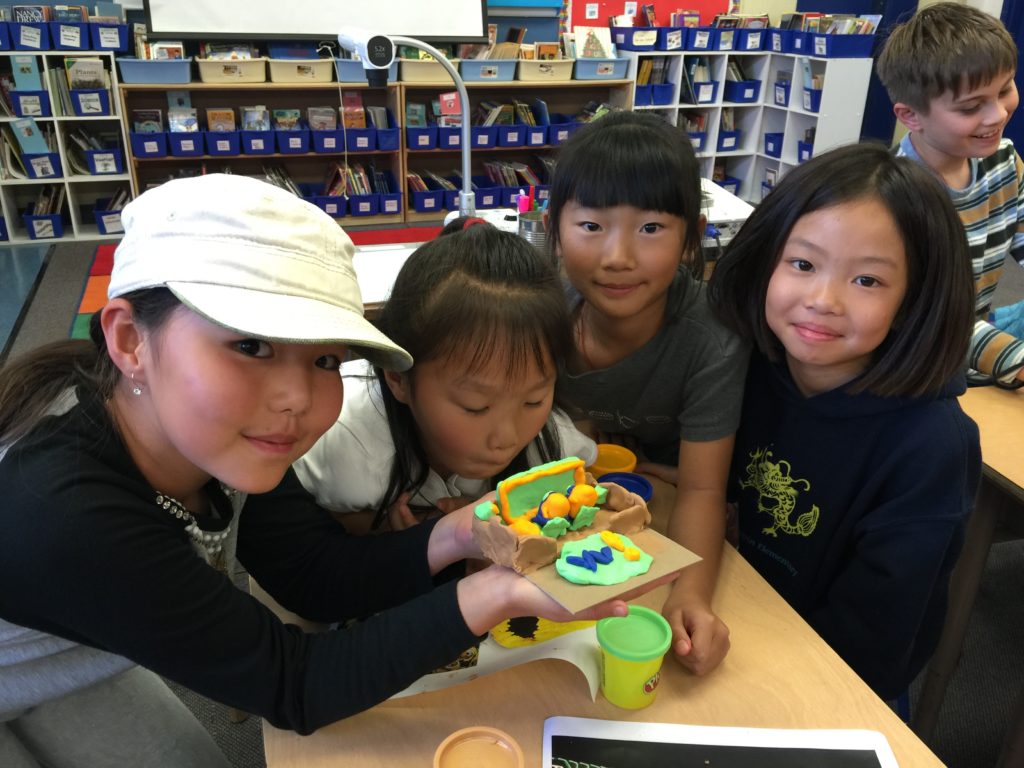 Partner School timeline
One of the best parts about participating in the Sandcastle Classic is the opportunity to work closely with students. Over a series of 2-3 school visits, your team will work with students to create a design for your sandcastle around this year's theme; capturing the students' creative voice and giving them a unique chance to collaborate alongside working professionals. The students from your partner school will also join your team on the beach in October and help build the sandcastle you've designed together.
While Leap encourages you to work with students that we serve through our programs, your team is not limited to working with Leap schools. Should you have difficulty in identifying a school partner, we are happy to help match you with one. Contact us for more information.
Below is a general timeframe for working with your partner school:
May
Identify which person(s) on your team will be responsible for communicating plans and logistics with your school partner. This person should reach out to your school of choice as soon as possible, at the end of the previous school year in May to solidify their partnership. SFUSD school year ends June 5th, 2019, and you likely won't be able to reach anyone from your partner school over summer break. 
When you do make contact with your partner school, determine which teacher will be your team's contact at the school and schedule a first meeting or phone call for as early in the school year as possible. SFUSD resumes starts August 19th, 2019. Make sure to collect and exchange all contact information—cell phone number, school phone number, email, etc. Determine best times to reach each other moving forward and best mode of communication.
At minimum, a team should partner with at one class at a school. 3rd, 4th, and 5th grade students are at ages best suited for participating in Sandcastle. When thinking about number of kids on your team, aim for a 1:3 adult to student ratio on the beach to keep things running smoothly the day of the contest.
August
Have your team representative meet with your partner teacher one-on-one to discuss goals. If the school isn't a Leap partner school and they don't generally participate in a Leap residency, upon request, Leap will send a special packet to the principal's office to inform him or her about our programs. This is an opportunity for the school to receive a "mini-program" through the team members who provide an experience similar to a typical Leap residency program, just on a much smaller scale. Describe the Leap Sandcastle Classic participation process if the teacher is not familiar with it. Explain that your team will provide lunch and a t-shirt for each student.
Remind the representatives at your partner school that the school and/or parents will be responsible for coordinating student transportation to and from Ocean Beach on the day of the Classic.
---
Teachers should understand that teams are raising funds to support Leap's art education programs, and that these funds might not necessarily be used for their individual school. 
---
September and October
Team members responsible for working with the partner school should conduct 2 – 3 visits to the school during September and October in advance of the Classic. For tips on how to structure and conduct these school visits, review the sample lesson plan.
Beach Day! October 26th, 2019
On the day of the Sandcastle Classic, be at the beach before the kids and their teacher are scheduled to arrive to set up and welcome early-bird kids getting dropped off by parents. Make sure you and the teacher have exchanged cell phone numbers in case there are issues with weather, transportation, etc.
Have something for all the kids to do regardless of skill level, and encourage the kids to help each other, cooperate and work as a team.
---
Tips for working with multiple classrooms from your partner school
Determining the number of students you'll be working with is a balancing act between your partner school's needs and your team's resources. Some schools will only agree to participate if all students from a grade can be involved, while others only may have one classroom of students. We suggest that teams have a conversation with the school administrator, lead teacher, or principal to get a sense of the number of students who will be participating.
Another factor to keep in mind is your team's availability and capacity to make visits to the school. Depending on the school's availability, each visit on average takes about 45-60 minutes.
Teams working with more than one classroom often come up with creative ways to accommodate a larger group of students. Some teams meet with each classroom individually to make classroom management easier, repeating each lesson from class to class. This means teams end up spending closer to a half day at their partner school during each visit.
Other teams opt to gather classrooms together and teach a group lesson. If you opt for this method, be sure to check with your partner school and make sure they have a space large enough to accommodate the group. The multipurpose room, auditorium, or outside on the blacktop could be options to investigate. You can work with your school's lead teacher, admin, or principal to identify an appropriate location for these group lessons.
Ideally, teams should aim to have a 1:3 adult to student ratio on the beach. Keep this proportion in mind when determining how many students to invite from your partner school. However, remember not every student will actually show up on beach day. Your team is responsible for feeding each student lunch on beach day, and providing them with a team t-shirt, so keep that in mind when assessing your team's resources. In the end, it's Leap's priority to give as many students as possible the opportunity to participate in Sandcastle, so the more the merrier! If you need assistance strategizing visits to your partner school in order to accommodate a larger group, Leap is happy to help.