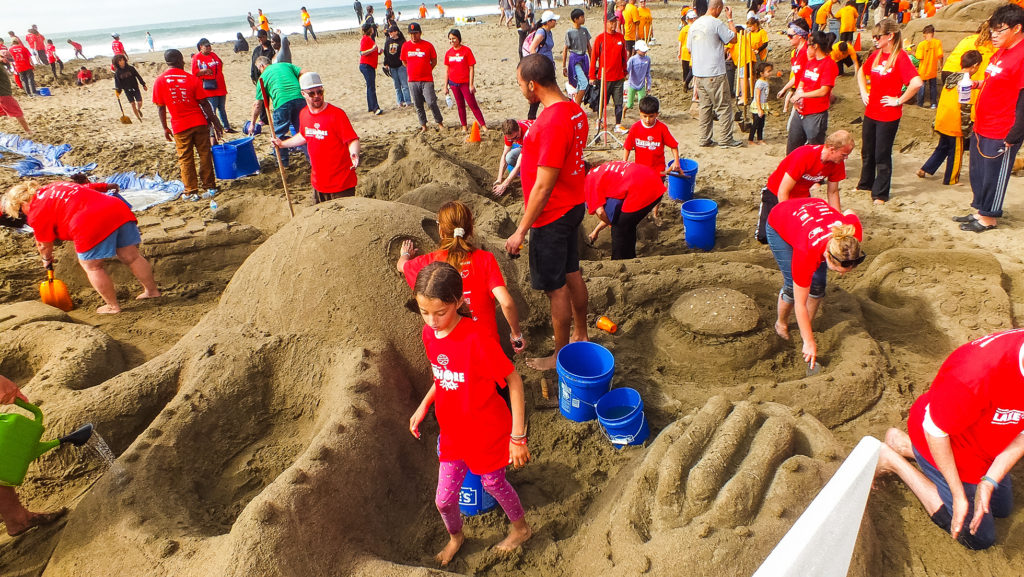 Get involved with the Sandcastle Classic!
Sandcastle Teams
Register here to become a Sandcastle Team! A group typically made up of 3-5 companies partner with students from a local elementary school to form an unstoppable sandcastle team! Teams submit a $500 registration fee, set a fundraising goal of at least $4,250, and fundraise in support of Leap's arts education programs. 
Company representatives facilitate design thinking sessions with partner school students. Teams have the greatest access of all the participation tiers to networking opportunities, perks, trainings, resources and one of one coaching sessions to ensure they have the tools to meet their fundraising goals and work well with their partner school. 
Teams earn participation points throughout the season, as well as compete for other awards!
---
Questions? Contact Leap at sandcastle@leaparts.org or (415) 512-1899 for more info. We're here to help!