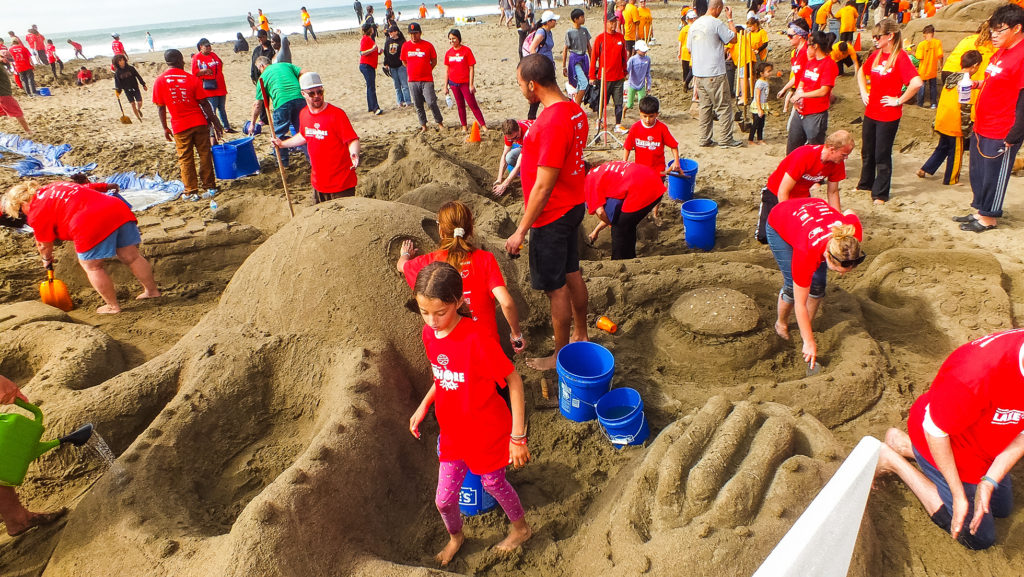 SAFETY PROTOCOL
COVID-19 exists in any place where people gather. COVID-19 is an extremely contagious disease that can lead to serious illness and death. By participating in this event, you assume all risks, hazards and dangers arising from or relating in any way to the risk of contracting COVID-19 or any other communicable diseases or illnesses, whether occurring before, during or after the event, however caused or contracted, and voluntarily waive all claims and potential claims against the City and County of Sacramento, GGNRA, the Event Organizers, and their affiliated companies relating to such risks. You expressly agree to comply with all Federal, State and Local Laws, ordinances, regulations and rules of the Event Organizers when attending the event.
Get involved with the Sandcastle Classic!
Sandcastle Teams
Register here to become a Sandcastle Team! A group typically made up of 3-5 companies partner with students from a local elementary school to form an unstoppable sandcastle team! Teams submit a $500 registration fee, set a fundraising goal of at least $4,250, and fundraise in support of Leap's arts education programs. 
Company representatives facilitate design thinking sessions with partner school students. Teams have the greatest access of all the participation tiers to networking opportunities, perks, trainings, resources and one of one coaching sessions to ensure they have the tools to meet their fundraising goals and work well with their partner school. 
Teams earn participation points throughout the season, as well as compete for other awards!
---
Volunteer: help us bring the Sandcastle Classic to life. Use your strengths, skills and talents to help us set up, manage or tear down the event, or take photos/video of sand creations!
Donate: give to Leap today to help us deliver transformative, essential arts programs to Bay Area students all year long.
Build: join us on beach day at Ocean Beach and Balboa to help build at the Community Castle.
Questions? Contact Leap at sandcastle@leaparts.org or (415) 512-1899 for more info. We're here to help!